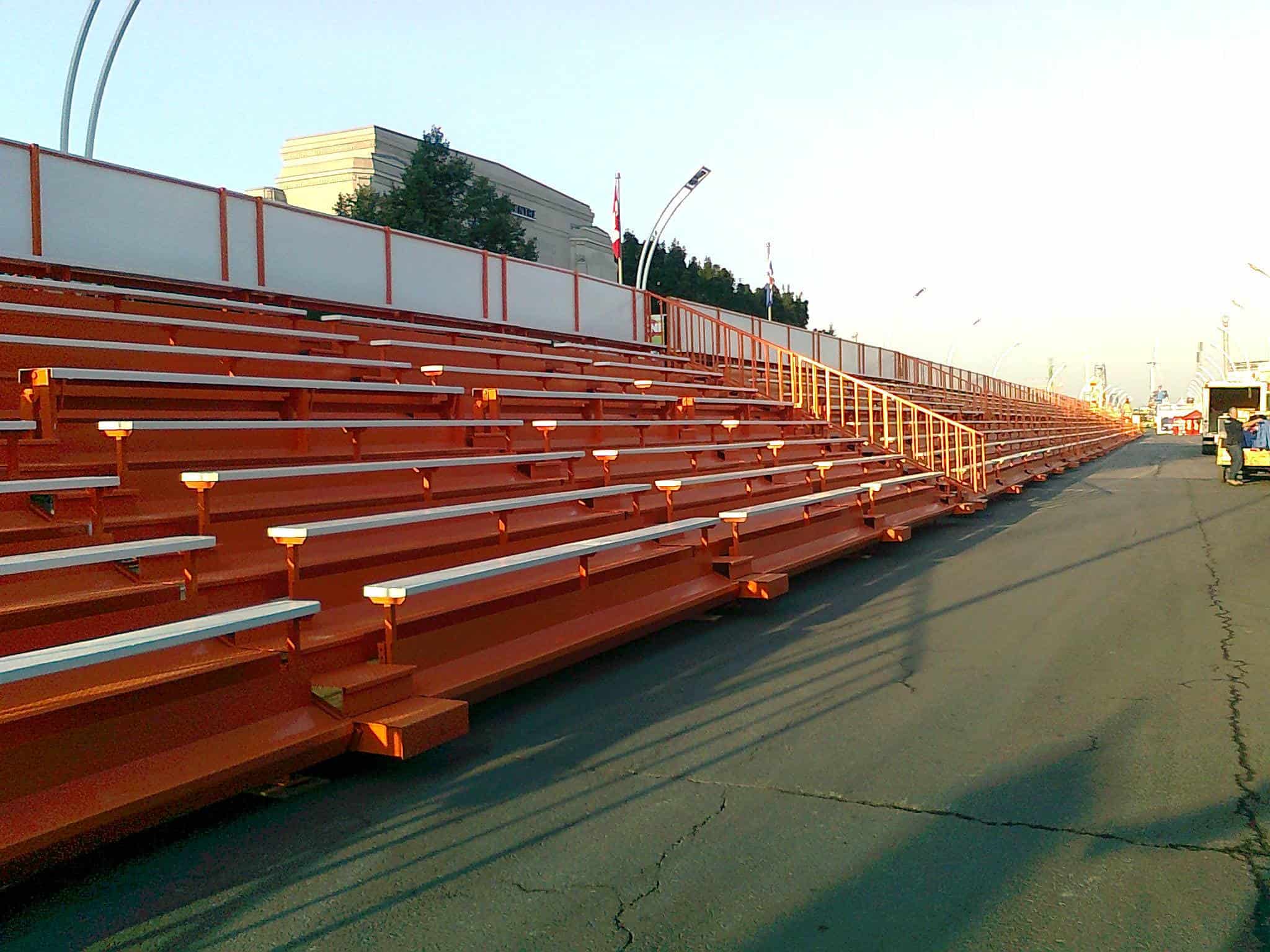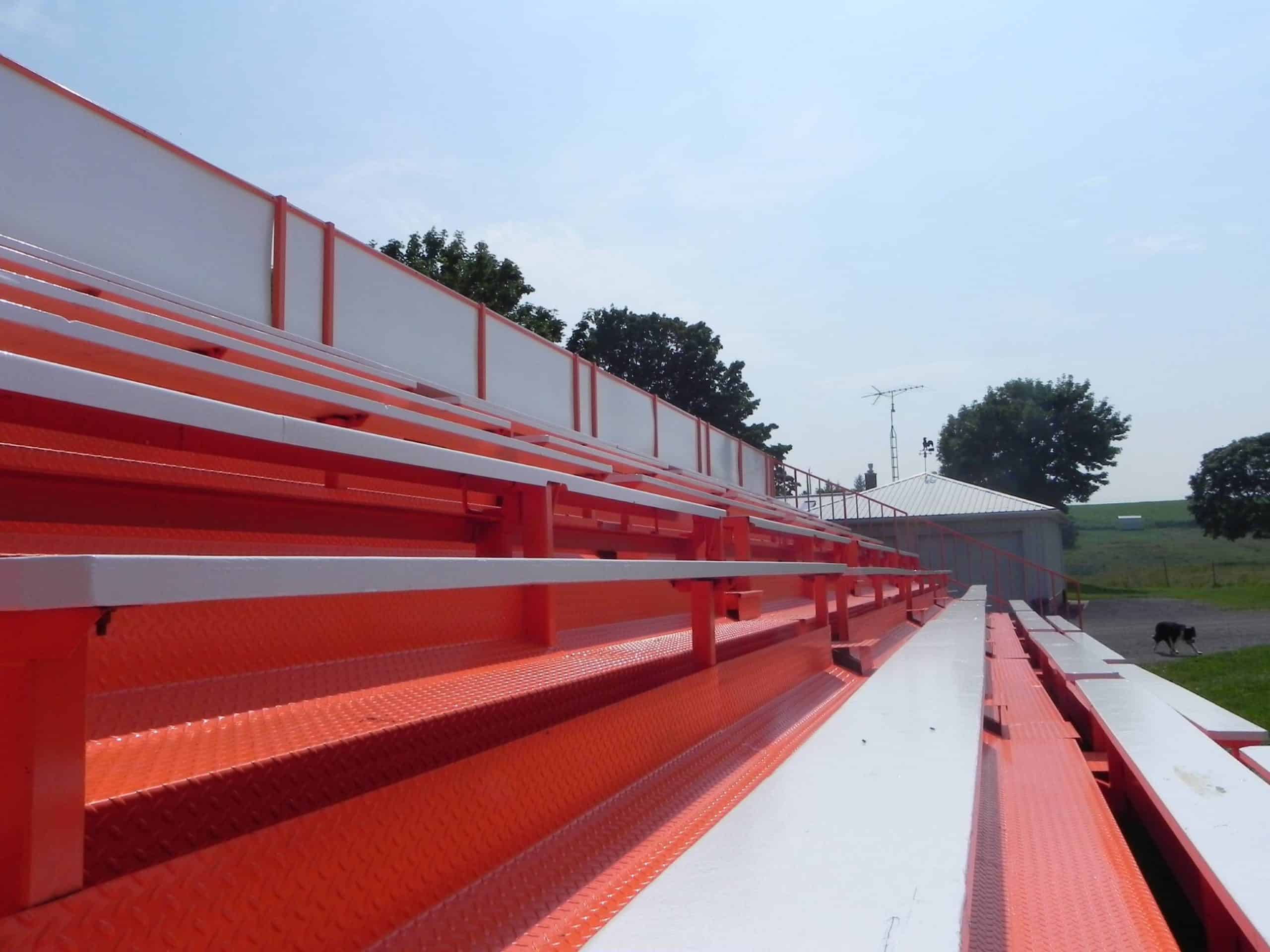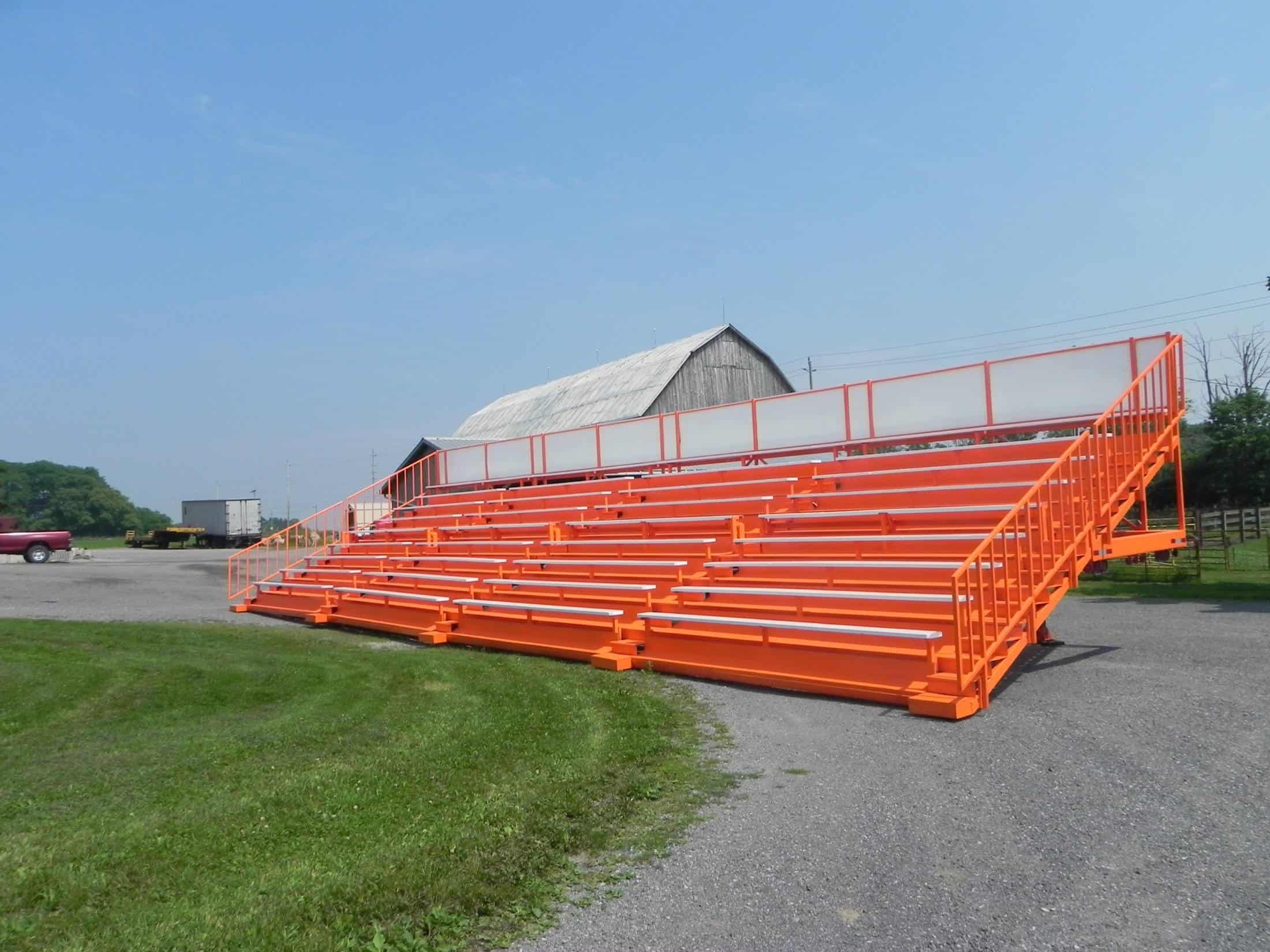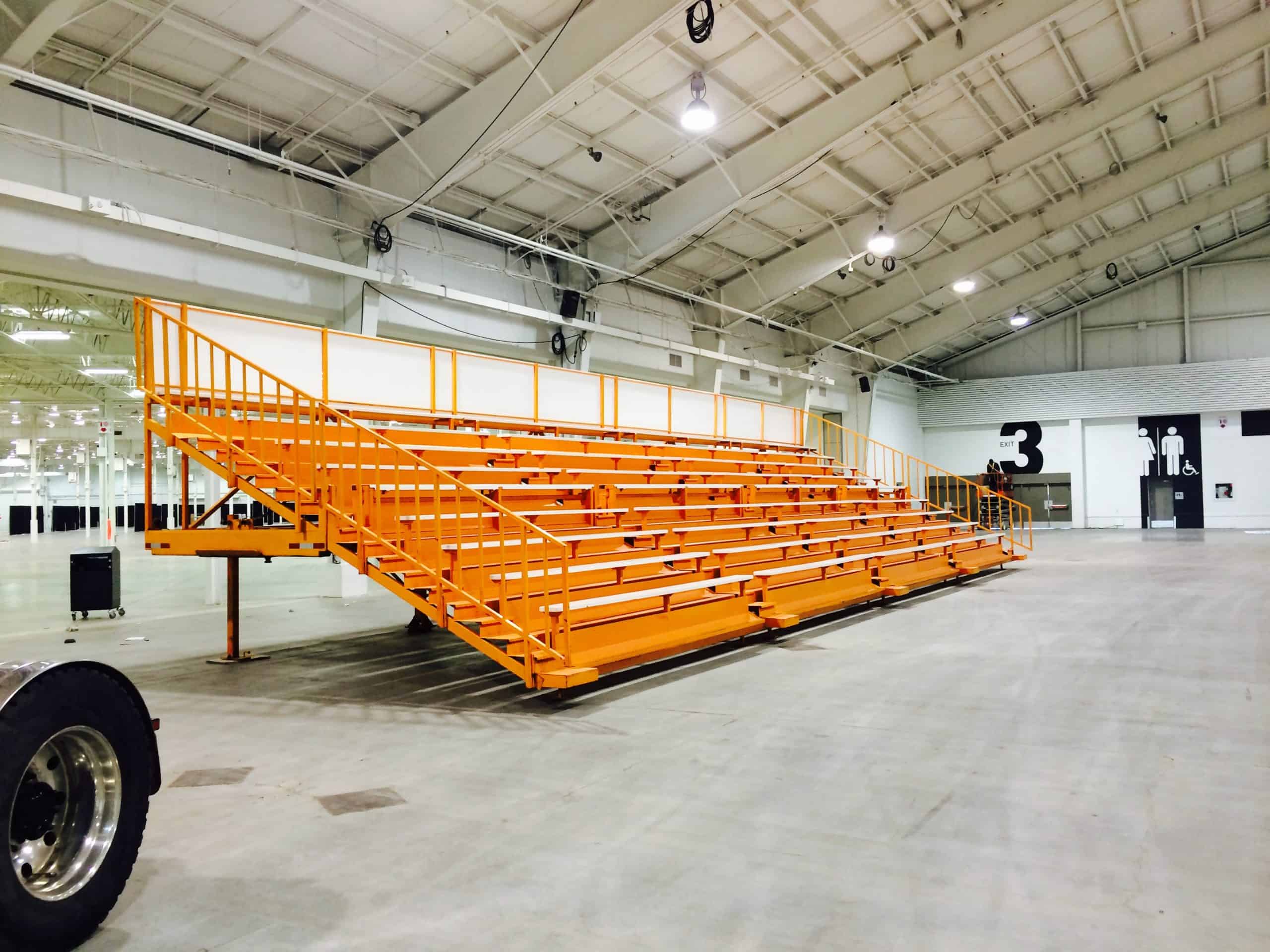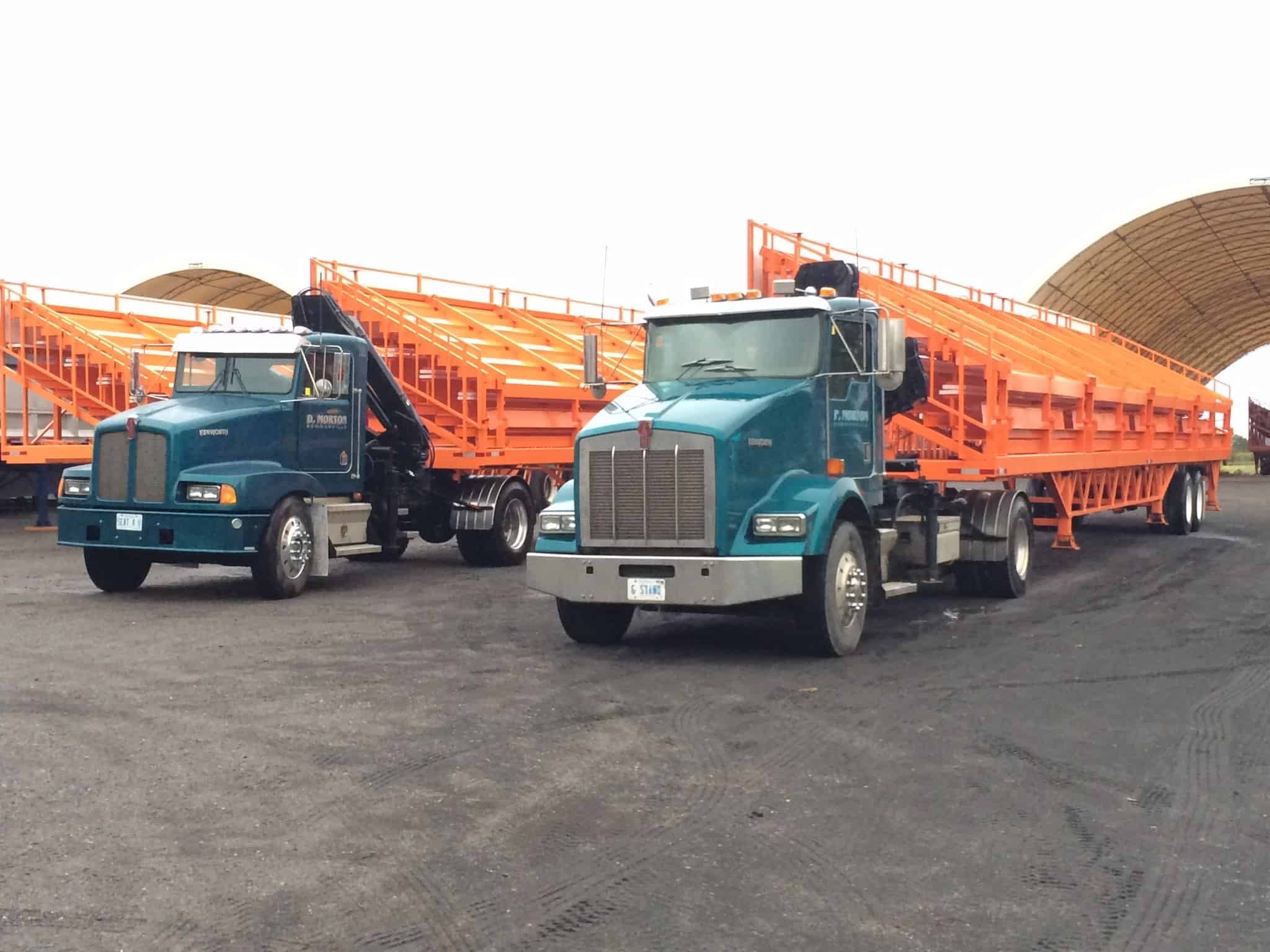 Portable Grandstand Rentals
Portable Grandstand Rentals have 35 years of experience providing grandstand seating rentals at events across Ontario.
From agricultural fairs to sporting events, the "Orange Bleachers" team at Portable Grandstand Rentals strive to anticipate and exceed the event seating needs of our valued customers.
Learn More
Rental Information
Portable Grandstand Rentals storage facility is located at the east end of the Greater Toronto Area in Bowmanville, Ontario, in the Region of Durham near Lake Ontario.
We are located close to Highway 401, facilitating our transport to your events across Ontario. At this time, we provide portable grandstand rentals to events across the province of Ontario.
Our
Orange Bleachers
have served customers across Ontario at various types of events and we are always willing to rent our Orange Bleachers at other types of events!
Agricultural Fairs
Church Services
Concerts
Horse Shows
Lectures
Motorsports
Photoshoots
Sporting Events
Each of our bleachers are 60 feet (18.29 metres) long, 17.5 feet (5.33 metres) deep, and 13.5 feet (4.11 meters) high at the top of the backboards.
Maximum seating capacity of our bleachers is approximately 300 people – based upon an average allowance of 18 inches (45. 72 centimetres) per person.
For outdoor events, a 20 foot (6.1 metres) clearance is required for the bleacher installation process. Please consider overhead wires, tree branches and street lights for your outdoor event locations.
For indoor events, a standard 14 foot door is required for building access and a 20 foot (6.1 metres) free-span clearance is required for the bleacher installation process.
Each bleacher is designed with multiple adjustment points to address different ground variances.
Our bleachers have a steel structure with wood plank bench seats.
The first row of spectator seating is approximately 28" from the ground for comfortable viewing and maximum usage of seats.
Our bleachers are equipped with uniform handrails and multiple stairways for efficient and easy entry and exit.
Portable Grandstand Rentals provides a simple 3-part pricing model
Part 1 - Rental rate per bleacher per day
Part 2 - Bleacher Transport
$6 / kilometre calculated only once per bleacher – 1-way from our storage facility to your event venue.
Please note: minimum charge applies (please contact for details)
HST added to the total of Part 1 and Part 2
Example: Cost for Renting 3 Orange Bleachers for a 3-day Agricultural Fair in Guelph (approx 150 km 1-way)
Part 1) Rental rate per bleacher per day
Day 1: $400 / bleacher x 3 bleachers = $1200
Day 2: $325 / bleacher x 3 bleachers = $975
Day 3: $275 / bleacher x 3 bleachers = $825
Total Part 1: $1200 + $975 + $825 = $3000
Part 2) Bleacher Transport:
Total Part 2: $6 / kilometre x 150 kilometres (1 way) x 3 bleachers = $2700
Part 3) Taxes:
Total Part 3: Part 1 ($3000) + Part 2 ($2700) = $5700 x 13% HST = $741.00
TOTAL COST: Part 1 ($3000) + Part 2 ($2700) + Part 3 ($741.00) = $6441.00